Barcellona-Juventus annullata, 15 blaugrana colpiti da gastroenterite virale
22 Luglio 2023 - 23:22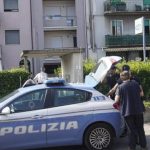 Uccide il fratello e si toglie la vita a Verona: Edoardo e Patrizio Baltieri trovati dal padre
23 Luglio 2023 - 12:14
Da 5 giorni l'isola greca di Rodi è nella morsa di un vasto incendio che ha costretto le autorità a ordinare l'evacuazione di quattro località, comprese due stazioni balneari. Si calcola che entro domenica 23 luglio saranno evacuati 30.000 turisti.
🇬🇷🔥URGENT- Plusieurs incendies sont en cours en Grèce en raison d'une canicule historique. À Rhodes, cinq hélicoptères et 173 pompiers sont mobilisés pour lutter contre les feux.🚨#Rhodes #Grèce #incendie pic.twitter.com/sZfSWLJRtR

— Les infos de Tino (@lesinfosdetino) July 22, 2023
Residenti e turisti costretti alla fuga da Rodi: da 5 giorni si prova a domare le fiamme
Circa 2.000 persone, tra cui turisti, sono stati tratti in salvo via mare, ha dichiarato sabato 22 luglio il portavoce dei vigili del fuoco Yannis Artopios. Ha aggiunto che gli hotel e le case in affitto evacuati "rappresentano meno del 10% delle strutture turistiche dell'isola". Ha aggiunto che tutti i visitatori sono stati trasferiti senza incidenti.
Tre navi della Guardia Costiera, una scialuppa dell'esercito, un'imbarcazione gonfiabile delle forze speciali e 30 barche a vela private hanno contribuito all'evacuazione. La compagnia di navigazione privata Blue Star ha offerto una delle sue navi per ospitare alcuni degli sfollati, ha dichiarato Artopios. "È stato fatto il possibile per accogliere tutti coloro che avevano bisogno di essere portati via dalle zone colpite" – ha aggiunto.
Pandemonium in Paradise! Tourists fleeing to the beaches, waiting for boats to evacuate as wildfires burn out of control on the Greek island of #Rhodes#Grèce #incendie #Wildfire #Greece #heatwave #Ροδος #Φωτιες #φωτια #fire #forestfire #climate #extreme #weather #viral… pic.twitter.com/xKdmvkKgf2

— Earth42morrow (@Earth42morrow) July 22, 2023
Il vento e le temperature elevate hanno spinto le fiamme fino alla zona centro orientale dell'isola
Nei giorni precedenti, l'incendio era limitato al centro montuoso dell'isola, ma grazie ai venti, alle temperature molto alte e alle condizioni di siccità, si è diffuso sabato verso la costa sul lato centro-orientale dell'isola. I media locali hanno riferito che le fiamme hanno raggiunto tre alberghi.
#Rhodes #Greece
This video is two days old. The Greek government today understood the seriousness of the situation. The Greek media did not update because they are not independent. position of journalism Greece in the world 107! pic.twitter.com/62o9HXO0DW

— Άκου ανθρωπάκο (@sakis7057) July 22, 2023