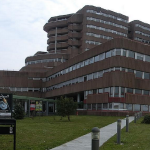 Muore bimba di 8 mesi a Bassano del Grappa, la malattia, la speranza e il dramma: disposta autopsia
5 Agosto 2023 - 16:26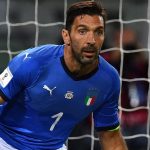 Buffon capo delegazione della Nazionale azzurra: 'Ho ancora voglia di sognare'
5 Agosto 2023 - 18:28
Playstation, computer e microfoni in omaggio. Il messaggio sui social dello streamer di Twitch, Kai Cenat, scatena il caos a New York, dove migliaia di persone si presentano a Union Square, il luogo dell'appuntamento.
Lo streamer di Twitch Kai Cenat promette playstation e computer: si scatena la follia a Union Square
La folla e la rivolta – con persone che salgono sulle auto, cazzotti e lanci di bottiglie – che ne sono seguite hanno colto inizialmente di sorpresa la polizia. "Quando l' influencer è arrivato, chi era nel parco ha iniziato a commettere atti di violenza contro il pubblico e la polizia" – ha detto il capo del New York Police Department, Jeff Maddrey. Secondo indiscrezioni, diverse sono state arrestate ma il numero esatto non è chiaro, e ci sarebbero anche alcuni feriti lievi fra le forze dell'ordine e il pubblico.
La polizia ha arrestato Kai Cenat e non esclude di accusarlo formalmente di "incitamento alla rivolta". e vanta un numero di abbonamenti record con più di 300.000 persone che hanno pagato in febbraio per accedere ai suoi contenuti. Dal 2021 Twitch ha vietato all'influencer l'accesso alla piattaforma in varie occasioni e per diversi motivi, dalle minacce ai video sotto l'influenza di droghe. 
The extent of the Kai Cenat Meet I yesterday! pic.twitter.com/L00XllOX3b

— CaughtOnCamera (@CaughtOnCamFeed) August 5, 2023
Arrestato l'influencer, il 21enne è stato premiato come streamer dell'anno ma ha subito anche numerosi blocchi
Quanto accaduto "mostra il potere dei social media", ha detto la polizia di New York, osservando la rapidità con cui il messaggio di Kai Cenat si è diffuso online e con cui migliaia di persone si sono riversate sul luogo dell'appuntamento. . Il 21enne Cenat è un video creator con 6,5 milioni di follower su Twitch e 4 milioni su Youtube, dove ha pubblicato 299 video che hanno avuto 276 milioni di visualizzazioni. Lo scorso dicembre ha vinto il premio "streamer dell'anno" al 12esimo Streamy Awards.
Nah why was they violating Duke Dennis like this at the Kai Cenat giveaway 😭 pic.twitter.com/6h9z2lVTss

— Qura (@Qurandale) August 5, 2023