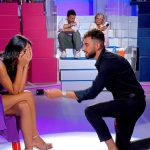 Temptation Island, la proposta di nozze di American boy Giuseppe a Gabriela a Uomini e Donne (VIDEO)
12 Settembre 2023 - 15:45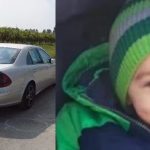 Bimbo di 18 mesi morto a Portogruaro, il giallo della caduta dal cofano: parla lo zio a La vita in diretta
12 Settembre 2023 - 19:01
É salito ad almeno 5.200 morti e 8.226 dispersi il bilancio delle vittime delle terribili alluvioni che hanno colpito la Libia orientale, e in particolare la città di Derna, dopo l'arrivo dell'uragano Daniel.
Please do not forget to pray for our people in #easternLibya. #HurricaneDaniel struck the region, causing widespread flooding in the cities of eastern Libya. Thousands of homes have been submerged, families have been trapped, and their means of transportation have been cut off. pic.twitter.com/a711NYSMKS

— Mera Elnaal (@ElnaalAmera) September 10, 2023
Drammatico il bilancio dell'alluvione che ha colpito la Libia: accertate 5200 vittime nella città di Derna
Lo ha reso noto il portavoce del ministero degli Interni del governo della Libia orientale, Tariq Al-Kharraz, citato dai media locali. Secondo il ministero della Sanità il bilancio potrebbe aggravarsi fino ad arrivare a 10mila morti.
Durante le operazioni di soccorso in Cirenaica, regione orientale della Libia, nelle zone colpite dal ciclone sub-tropicale "Daniel, sono morti tre volontari. Lo ha riferito la Federazione internazionale delle società nazionali di Croce Rossa e di Mezzaluna Rossa (Ficr).
UPDATE-
The authorities expect 10,000 deaths after the catastrophic floods #Libye .#Derna #dams #StormDaniel.#Flood #اعصار_دانيال #Derna #Libya #ليبيا #Daniel #jabalalakhdar #Hurricane #lee #HurricaneLee #libia #Typhoon #stormydaniels #ClimateEmergency #Hurricane_Daniel pic.twitter.com/TGuPl4gX85

— ANSHULGAUTAM (@ANSHUL__GAUTAM) September 12, 2023
Morti tre volontari durante le operazioni di soccorso
Secondo quanto riferito dal ministro dell'Aviazione del Governo di stabilità nazionale della Libia (Gsn, l'esecutivo al potere nell'est del Paese), Hisham Abu Shkiwat, all'emittente panaraba di proprieta' qatariota Al Jazeera, la città di Derna è diventata inabitabile ed è molto probabile che venga evacuata.
⁩Death- The strongest tornado "Daniel" filmed in Libya
⁧#اعصار_دانيال⁩ ⁦#Derna⁩ ⁦#Libya⁩ ⁧#ليبيا⁩ ⁦#Daniel⁩ ⁦⁩ ⁦#Hurricane⁩ ⁦#lee⁩ ⁦#HurricaneLee⁩ ⁦#libia⁩ ⁦#Typhoon⁩ ⁦#stormydaniels⁩ ⁦⁩ ⁦#Hurricane_Daniel⁩ pic.twitter.com/aWKTJgowTm

— Chaudhary Parvez (@ChaudharyParvez) September 12, 2023