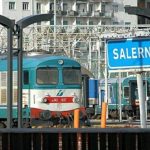 Trenitalia, attivate due nuove corse del regionale Napoli – Salerno
6 Settembre 2023 - 14:27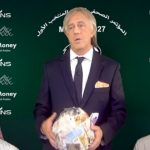 Crozza si trasforma in Mancini, imitazione esilarante: 'Giochiamo con il 4-4-25', il video
6 Settembre 2023 - 16:04
Tre uomini a bordo di un catamarano gonfiabile sono stati tirati fuori dal mare dopo che diversi attacchi di squali avevano parzialmente affondato la loro imbarcazione al largo della costa nord-orientale dell'Australia. 
Gli squali hanno attaccato e parzialmente affondato il catamarano gonfiabile nel Mar dei Coralli
Lo afferma l'Autorità australiana per la sicurezza marittima (AMSA), che ha diffuso queste immagini. Due russi e un francese, di età compresa tra 28 e 63 anni, erano a bordo della barca mentre viaggiava da Vanuatu alla città nord-orientale di Cairns, ha riferito l'Autorità australiana per la sicurezza marittima. Evgeny Kovalevsky, Stanislav Berezkin e Vincent Thomas Etienne hanno vissuto momenti da incubo.
La nave da 9 metri, registrata in Russia, sembrava aver avuto problemi quando gli squali hanno attaccato i suoi scafi gonfiabili a 800 chilometri dalla costa, nel Mar dei Coralli.  L'Amsa ha riferito di aver risposto mercoledì 6 settembre dagli attacchi di squali. L'agenzia si è avvalsa dell'aiuto di una nave battente bandiera panamense, la "Dugong Ace", che trasportava veicoli, che è stata in grado di completare il salvataggio e portare a bordo i due russi e un francese a est dell'Australia.
Three men, including two Russians and a Frenchman, rescued off Australia's coast after shark attacks damaged their catamaran during a voyage from Vanuatu to Cairns. The vessel was saved by the Dugong Ace around 520 miles southeast of Cairns in the Coral Sea. pic.twitter.com/sfdm4YWrV4

— Lounge Digest (@loungedigest) September 6, 2023
Equipaggio tratto in salvo grazie all'intervento di una nave battente bandiera panamense
"I tre uomini erano molto felici di essere stati salvati, e sono tutti sani e stanno bene" – ha detto Joe Zeller, responsabile di servizio presso il centro di risposta dell'agenzia a Canberra. "Giovedì saranno a Brisbane". Le foto aeree hanno mostrato gravi danni al catamarano, con la sezione anteriore di uno scafo completamente mancante.
🇦🇺 _||~🌊〰️🦈 SHARK ATACK : Australia's Maritime Safety Authority says it rescued 🛟 3 ( 2 Russian) .. people after multiple sharks attacked their boat in #CoralSea in Brisbane AUS costs #Australia #Sharkattack pic.twitter.com/fmVo9JqzJn https://t.co/wpktp2xQzc

— A Deniz Ekşioğlu (@_AD_CHANEL6) September 6, 2023