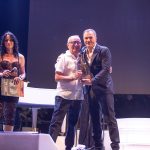 Salerno, Premio Charlot: in 2000 all'Arena del Mare per Massimiliano Gallo
16 Luglio 2023 - 13:40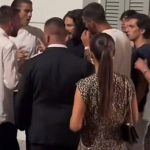 Cristante e Spinazzola, amico litiga a Forte dei Marmi: i due calciatori della Roma intervengono (VIDEO)
16 Luglio 2023 - 17:07
La cantante ed attrice Jane Birkin è morta domenica 16 luglio all'età di 76 anni. Secondo quanto si riferisce al sito di Le Parisien, è stata trovata oggi senza vita nella sua casa parigina.
Jane Birkin aveva 76 anni, di recente aveva annullato una serie di concerti per motivi di salute
Aveva recentemente annullato una serie di concerti per ragioni di salute. "Sono sempre stata una grande ottimista e mi rendo conto che ho ancora bisogno di un po' di tempo per tornare sul palco", aveva scritto nel comunicato con cui dava la notizia dei concerti annullati. Nata a Londra nel 1946, si era trasferita a vivere in Francia alla fine degli anni sessanta.
Dopo un matrimonio con il compositore John Barry, con il quale aveva avuto una figlia, Kate, scomparsa nel 2013, aveva incontrato Serge Gainsbourg. I due artisti divennero una coppia iconica degli anni settanta, ed insieme arrivarono alla vetta delle hit parade nel 1969 con "Je t'aime… moi non plus".
rest in peace jane birkin 🤍

jane birkin in la piscine (1969) pic.twitter.com/lFluRNswTT

— letícia (@yxakirves) July 16, 2023
Jane Birkin & Serge Gainsbourg

Je T'aime Moi Non Plus pic.twitter.com/sfhXlrxHHv

— The Sound Of Vinyl (@MusicMania_4) July 16, 2023
Protagonista in film con Alain Delon, Brigitte Bardot e Michel Piccoli
Cantante, ma anche attrice, sceneggiatrice e regista, Jane Birkin ha recitato in molti film. Fra questi 'La Piscina' con Alain Delon, 'Una donna come me' con Brigitte Bardot o 'La Fille prodigue' con Michel Piccoli e "Blow-up" di Michelangelo Antonioni e "Parole, parole, parole". Si era cimentata anche a teatro. Nel settembre 2021, era stata già costretta ad annullare una serie di concerti per un lieve ictus.